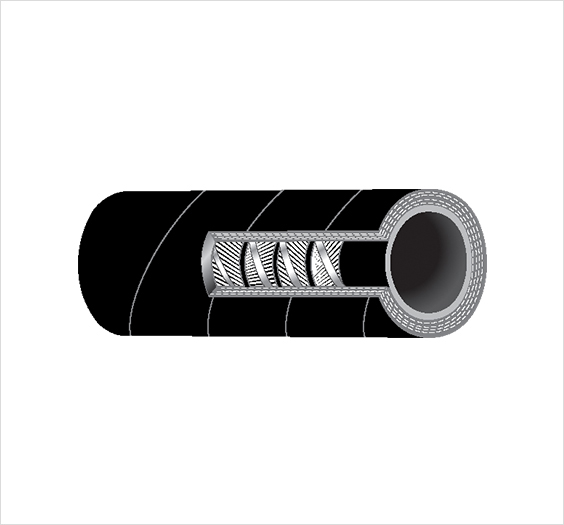 Heavy Duty (Oil Cargo Hoses)
Specification
BS 1435 OR IS 8189
Construction
Tube
:
Lining Resistant to petroleum products
Reinforcement
:
Multiple plies of textile fabric with GI embedded wire
Cover
:
Oil, weather & abrasion resistant
Working Pressure
Test Pressure
S. 7 – 0.7mpa
100 psi
150 psi
S. 10- 1.0 mpa
150 psi
225 psi
S. 15 – 1.5 mpa
220 psi
310 psi
There are two types
Above hoses is suitable for petroleum and all other petroleum products with an aromatic content less than 50%.
For Electrical continuity a braided copper wire is provided.
Couplings
Flanged type or threaded nipple duly vulcanized in hoses or as per purchaser's requirement.
Application
Loading and discharging of petroleum products aboard ship with an aromatic content.
Features : Integrally embedded spiral designed for pressure or vacuum.
I.D. Inches
I.D. mm
Min. bend radius mm